The Disney Barn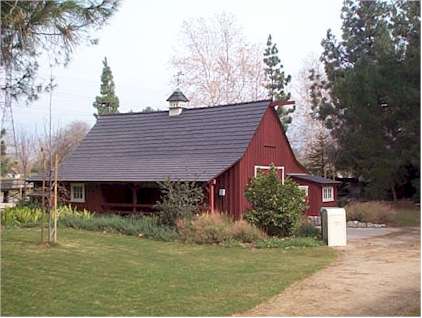 Built by Walt Disney for his backyard railroad, the Disney Barn was relocated from Holmby Hills to the Los Angeles Live Steamers where it stands today, a testament to Walt Disney's railroad legacy. Many people are unaware of Walt's passion for trains, but it was the very thing that would one day help to shape his concept of Disneyland. For more information, visit the Carolwood Pacific Historical Society.
The barn was built by Walt Disney for his backyard railroad, and served as the storage facility for his rolling stock. It was also the central headquarters for the railroad's operations. Today, it functions as a museum which is open to the public on the third Sunday of every month.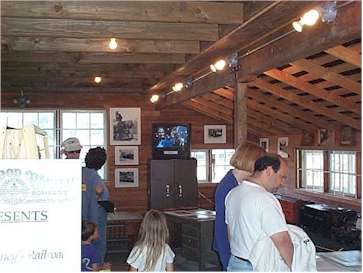 Inside the barn, there are several original furnishings which have been preserved. Of particular interest is the control console, used to monitor the Carolwood Pacific Railroad. Note Disney's name hidden in "Yensid Valley."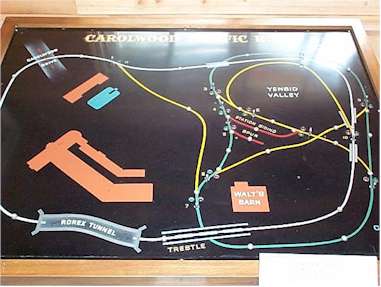 The control console included a fully functional signal system utilizing the "block" system -- lights on the control panel indicate the presence of a train in a particular block and update the signals accordingly. The operator sitting at the console had full visibility of the track through the window shown below.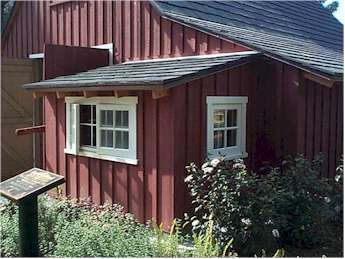 The firing-up and blowing down of the locomotive could be performed in the steaming bay, which opened up into the barn: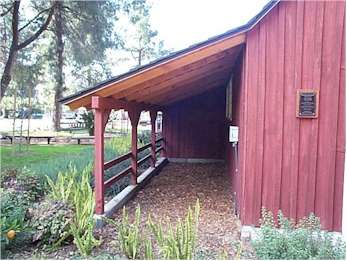 This gondola car, CP#723, is an original piece of rolling stock used on the Carolwood Pacific Railroad. It is sitting on an original crossover track from the CPRR.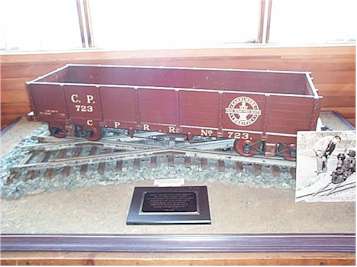 On display in the barn is this beautiful 1-1/2" scale replica of the C.K. Holiday, engine#1 at Disneyland. It is interesting to trace the lineage of this engine: Walt Disney admired the beautiful proportions and overall appearance of the Central Pacific's locomotive #173, and used it as the basis for his 1-1/2" scale Lilly Belle. The Lilly Belle later served as the inspiration for Disneyland's first locomotive, C.K. Holiday, which in turn inspired this 1-1/2" scale model. Whether large or small, this style still enjoys enduring popularity and any Disney collector or railroad buff would be happy to own such a beautifully detailed engine.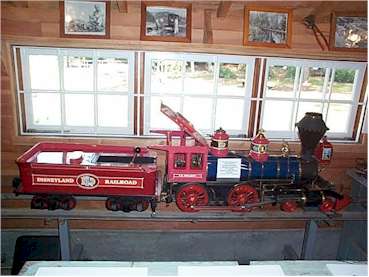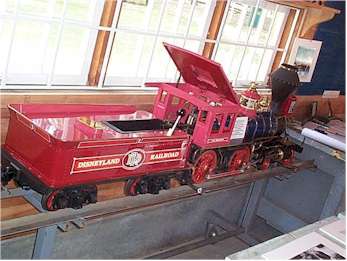 This antique telephone is one of the original furnishings chosen by Walt for his barn. In addition, there are several other original pieces of furniture and equipment in the barn, which were used by Walt Disney in building and maintaining his railroad. The Lilly Belle locomotive and caboose, however, still reside at Main Street Station in Disneyland.