LALS Steam Plant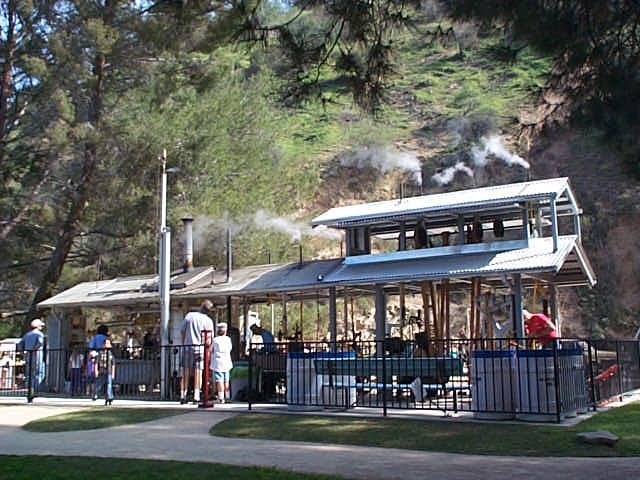 Youngsters who have never seen steam powered equipment in operation will have the opportunity to do so. Our steam plant recreates a typical steam-powered factory using overhead belt drive for power transmission. All of the steam engines are the genuine article, having been lovingly restored by dedicated L.A.L.S. members to their original condition.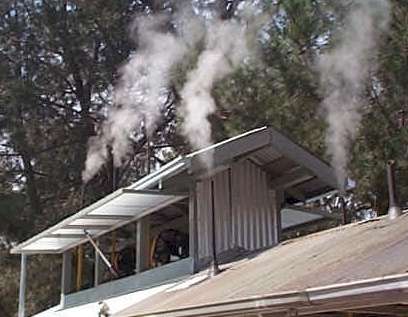 A single boiler supplies steam pressure to several vertical engines, a variety of miniature "table top" steam engines, a steam turbine electrical generator and the whistles.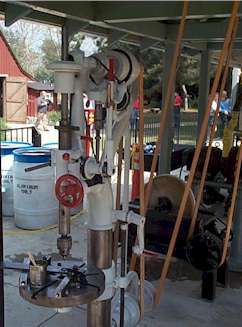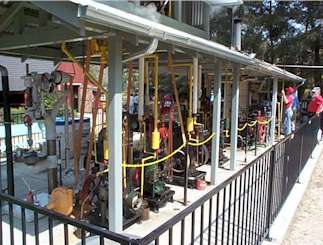 Although LALS guests do not have the opportunity to run this machinery "hands-on," the interactive whistle pull is a favorite among our visitors. We don't want you to feel left out -- simply click on the picture of the whistle below to hear our beautiful three-chime and one-chime whistles...